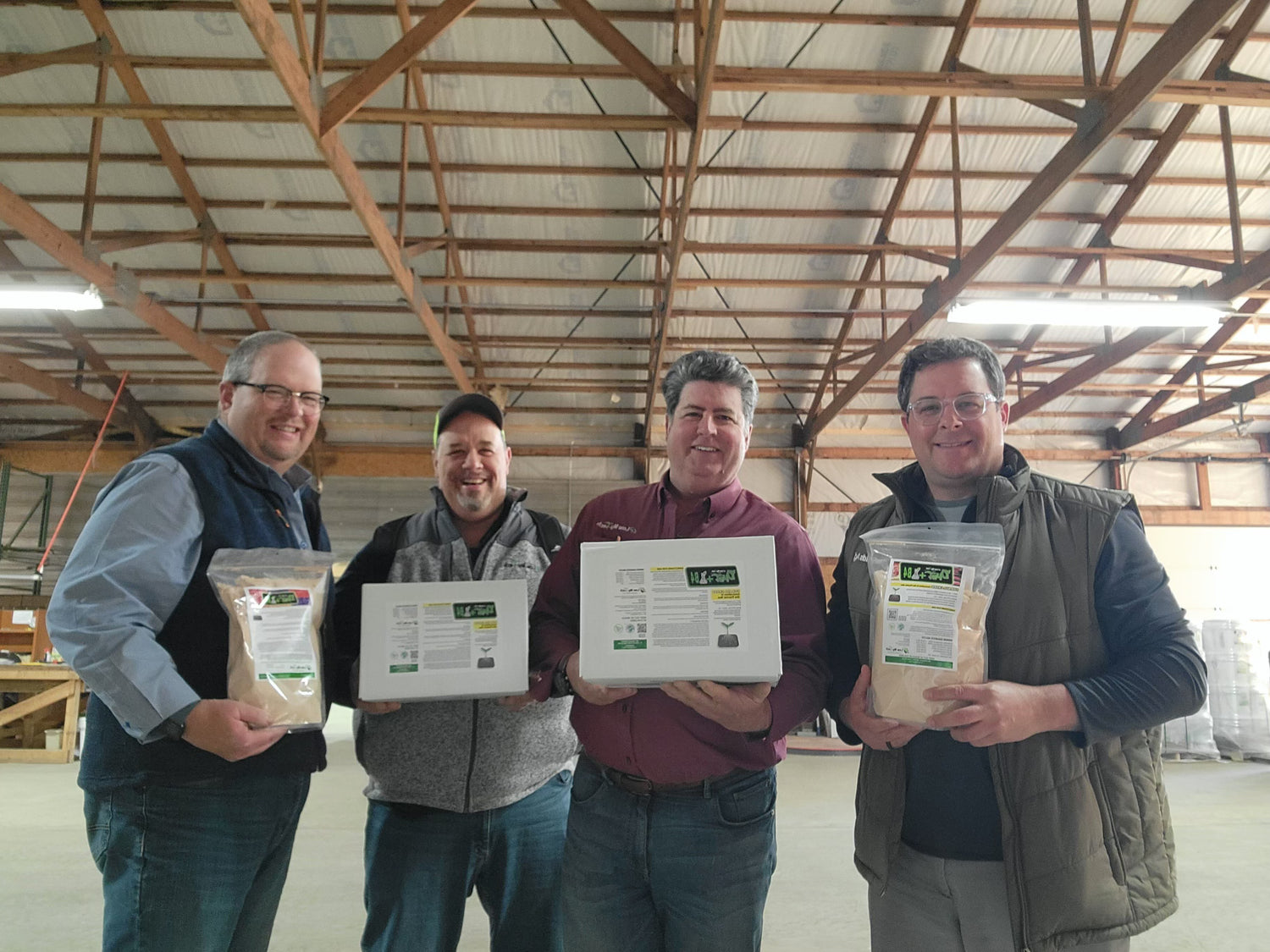 Our Values
We respect and value our partners who provide whole-hearted service in the agriculture space.
We value knowledge, sustainability, and innovation.
We value family and their safety on farms and in businesses.
We value quality products sold and serviced with strong business ethics and integrity.
We value friendliness and open-communication, and hard work.
We value professionalism and a solution-oriented focus.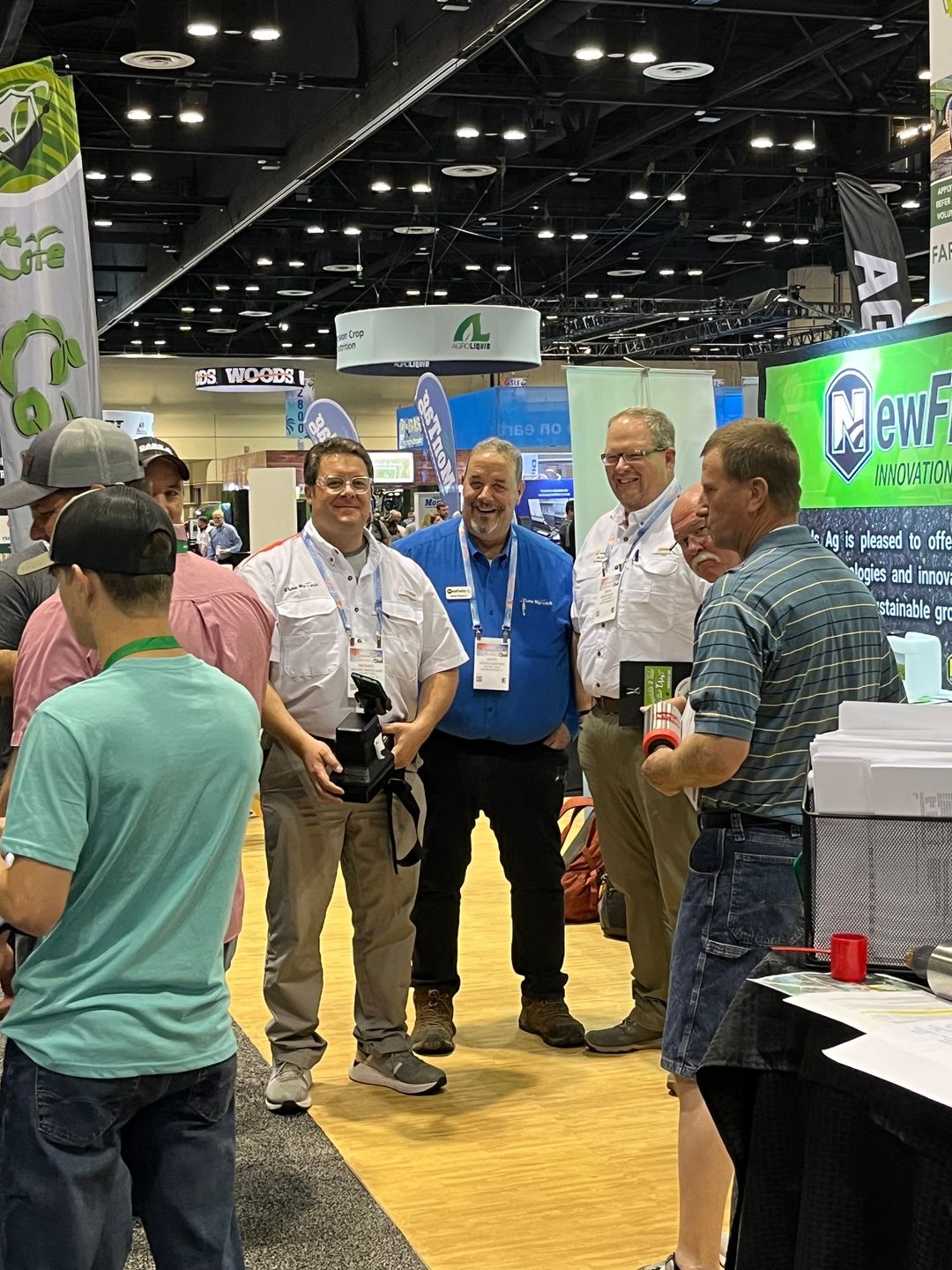 Our Team
We are proud to offer safe, innovative products that are Clean, Safe, and Green.
We are dedicated to being accessible any time of the year but especially during the height of your season.
We understand and live in agriculture and are grateful and blessed to serve the Ag Industry.
We are committed to a great customer experience.
We value relationships and are family focused.
Meet our Team
NewFields Ag is operated by a group of multi-generational farmers who provide innovative solutions for challenges in agriculture.
Our group of leaders are dedicated to increasing accessibility to leading edge solutions that provide Cleaner. Safer. Greener. products to improve your important crop production practices.
Our team has developed a trusted network of key vendors and scientists who prioritize soil health, plant & animal health and maximizing results.
What sets us apart is our ability to provide knowledge and education of our product's purpose with an understanding of the results that you can expect.
Brian Tulley

President/CEO

brian.tulley@newfieldsag.com

563-357-4063

Michael Musselman

Principal | SVP

michael.mussleman@newfieldsag.com

309-826-2697

Dave Kloostra

Principal | SVP Supply Chain, Operations and Product Creation

Bob Koestler

VP of Business Development, Sales & Marketing

bob.koestler@lnewfieldsag.com

608-391-0832

Dan Johnson

Business Development Manager - Northern Region

dan.johnson@newfieldsag.com

507-995-2530

John Buck | TurnKey Team

Business Development Manager - Eastern Cornbelt

john.buck@newfieldsag.com

740-360-9550

Amanda Hill | TurnKey Team

Business Development Manager - Eastern Cornbelt

amanda.hill@newfieldsag.com

567-674-1819

Jeremie Parr

Business Development Manager - Central Region

jeremie.parr@newfieldsag.com

319-540-1450

Ashley Terry

Business Development Manager - Western Region

ashley.terry@newfieldsag.com

309-989-7178

Jered Greuel

Business Development Manager- Southern Region

jered.greuel@newfieldsag.com

217-725-4894

Talia Eberhart

Office and Accounting Manager

talia.eberhart@newfieldsagcom

844-438-3878

Tracy Gasper

Warehouse and Shipping Consultant

tracy.gasper@newfieldsag.com

Deb Tulley

Office and Warehouse Support

deb.tulley@newfieldsag.com

Sophia Sulzner

Social Media and Business Message Coordinator

Shane Glover

Graphic Artist and Product Image Coordinator