Nutriquire Soil Inoculant is a microbial-based product intended to increase the active biomass in the soil. Nutriquire introduces microbes into the soil resulting in improved plant vigor and nutrient cycling. Many of the bacteria in Nutriquire are spore forming bacteria allowing flexible mixing and application options. 
Enhanced fertilizer program - increases plant nutrient uptake. 
Quick start - improves germination and early plant vigor by increasing root mass growth and building the aerobic zone in the soil.
Stimulates - feeds the soil microorganisms that provide essential nutrients for plants through their productive biological processes. 
Ease of use - Can be mixed with starter fertilizers and/or herbicides such as 2, 4-D and glyphosate.
Extra Yield - a 2-year corn and soybean trial showed an average increase of +12 bu/A corn and +7 bu/A soybeans. 
Available in Soil Applied (SA), Liquid In-Furrow (LiF), and Foliar (F) applications. 
Application Instructions

Soil Applied: Sandy soil 32 ounces to the acre, clay or
high organic matter soil 32 ounces to the acre.

In Furrow: with seed at planting.

Foliar: 32 ounces to the acre
4-6 leaf or V7 to silking/tasseling

Packaging: Packaged in 2 x 2.5 gal cases or 275 gal totes.)

METHODS OF APPLICATION:
• Can be applied through overhead, aerial irrigation and mixed with
sprayer tank containing start up fertilizers and/or herbicides.
• Ensure tank is free of residue, avoid or treat chlorinated water if
possible.
• Do not apply when a crop is severely stressed.
• Do not mix with fungicides or insecticides and do not apply
within 2 weeks of applying fungicides.
• May be mixed with a 2,4-D herbicide, and glyphosate.
LiF = $13.45/acre

Foliar = $13.45/acre

SA = $13.45/acre
Quantity will be calculated based on the expected acres to be treated below. Soybeans based on 140,000 seeds per acre and corn is based on 34,000 seeds per acre.
Share
View full details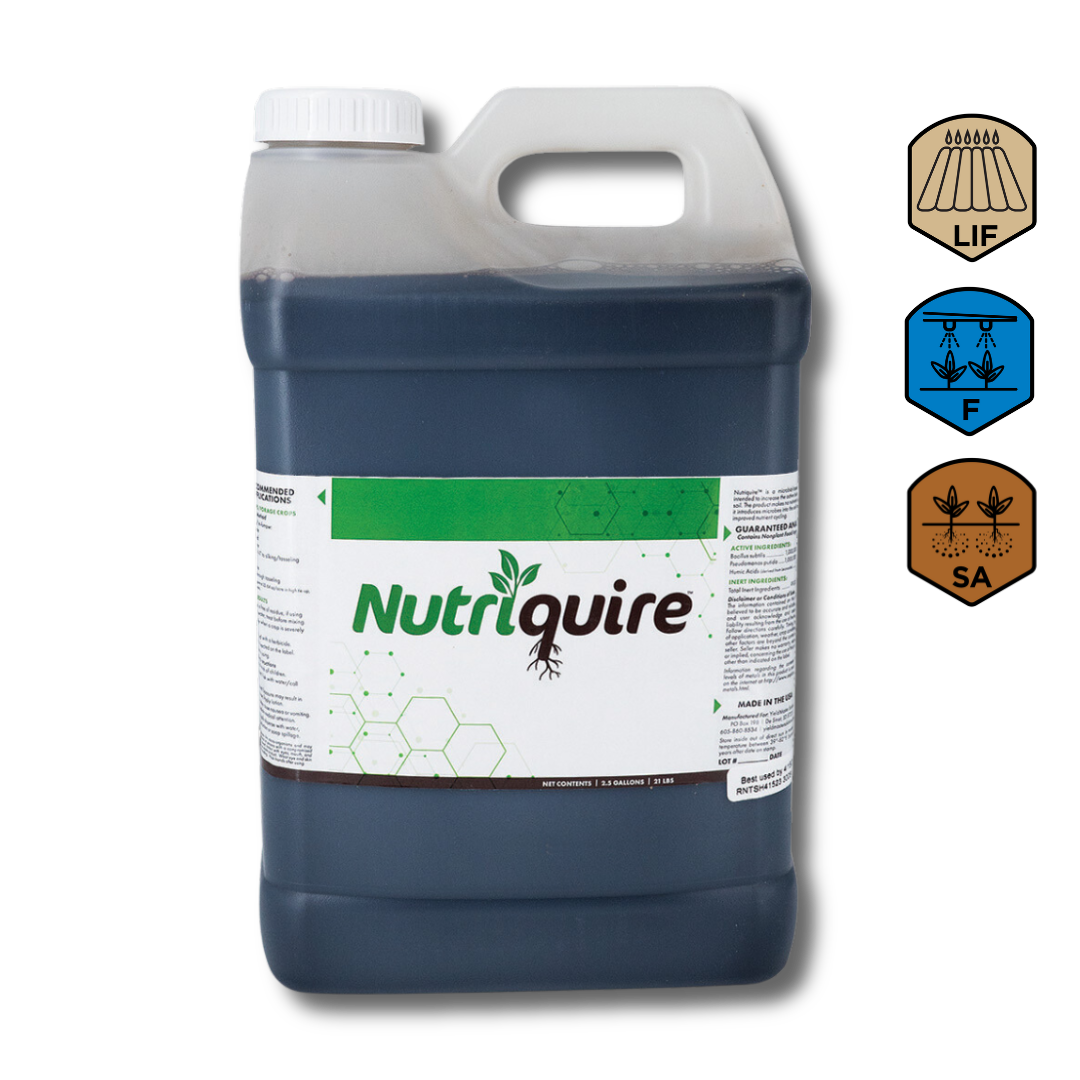 -------Other Proven Solutions To Consider-------
What Farmers are Saying About NewFields Ag: