Azo is a sterile liquid all-crop inoculant. Azo is made from a bacteria that fixes atmospheric nitrogen and increases plant health, in all plants. 

Increased yields - Plants use nitrogen in the form of ammonium which is NH4. Azo  converts inorganic nitrogen gas (N2) into the usable form for the plant, providing more of the needed nutrient to the crop to push yield and quality, such as test weight and protein. 
Lower insect pressure - Azo produces enzymes in the plant that pushes sugar production, or BRIX levels, for a healthier plant able to naturally fend of insects. 
Easy to use - low usage rates seed applied or in-furrow with a 7-day life on the seed.
Increased flexibility - Formulated for commercial seed treaters or farm-applied as an excellent addition to an inoculant or added to an in-furrow liquid starter.   
Available as a liquid Seed Treatment or Liquid In-Furrow application. 
Application Instructions

Can be used on all plants.
Excellent when added to inoculants.
Seed Treatment Rate: 2 oz. per 100 lbs. of seed.
In-Furrow Rate: 16 oz. per acre (350 oz. bladder treats 22 acres)
7-day life on the seed
Can be used through commercial seed treaters.
Quantity will be calculated based on the expected acres to be treated below. Soybeans based on 140,000 seeds per acre and corn is based on 34,000 seeds per acre.
Share
View full details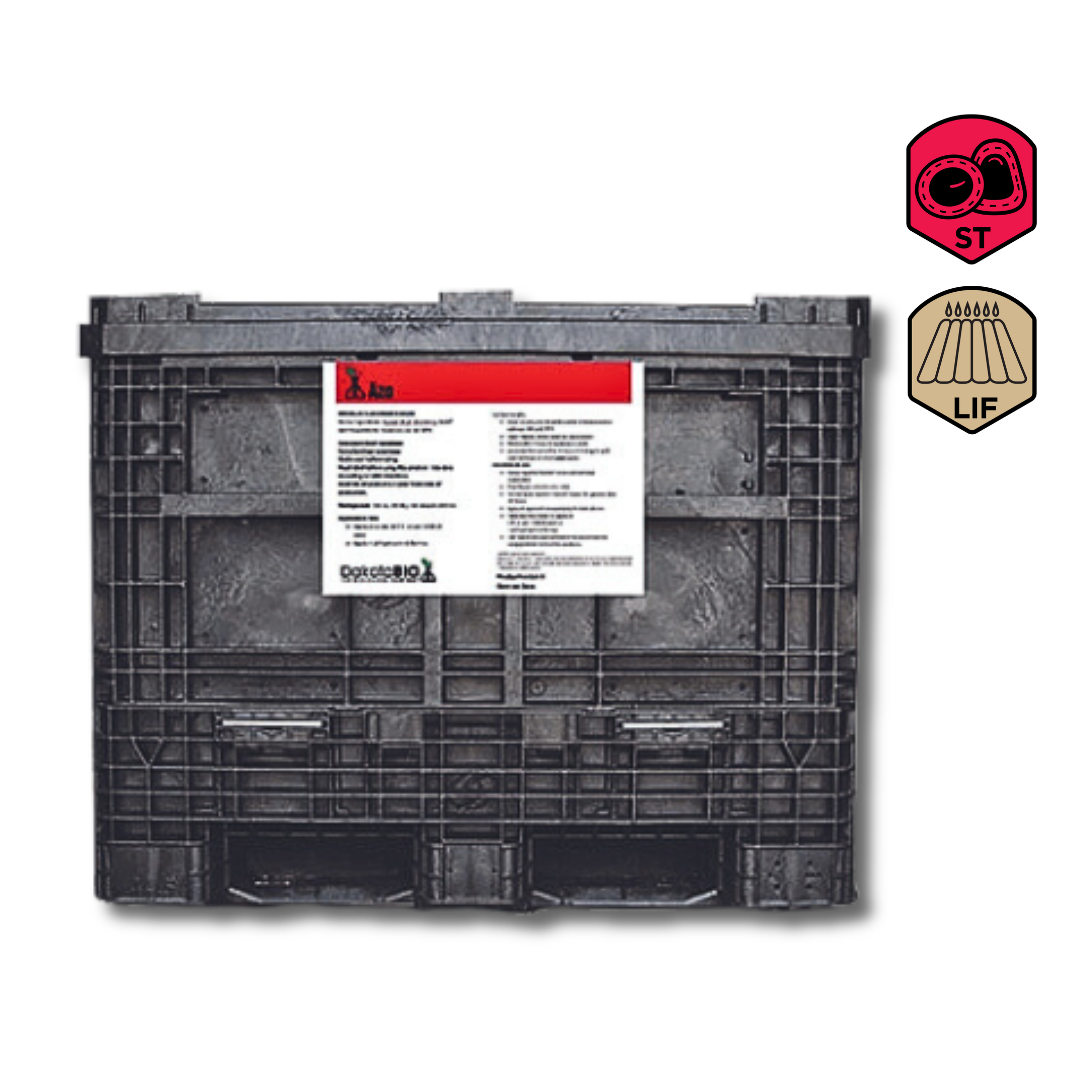 -------Other Proven Solutions to Consider-------
What Farmers are Saying About NewFields Ag: