Key Benefits
•Patented Microplastic-Free Seed Treatment
• Replaces current seed binding polymers
• Compatible with other liquid applied seed treatments
• Coats seed evenly and provides excellent treatment coverage
• Provides strong adherence for seed treatments
• Provides overcoat treatment and excellent seed flow
COTE™ is a patented microplastic free, innovative, liquid product made to replace current seed binding polymers. COTE is a 100 percent renewable liquid soy protein product. COTE reduce's dusting off. COTE secures seed treatment to seeds. You will find COTE cleaner, safer and greener to use.
Mixing Instructions
1) Application equipment must be clean and free of previously used pesticide residues before applying COTE™.
2) Shake COTE well or agitate prior to use.
3) Mixing COTE - mix partners: add of the required water and add COTE - partners to the mix tank. Start and maintain constant mechanical and bypass agitation throughout the entire mixing and treating process.
4) Accurate calibration of the application equipment and frequent checks of this calibration is recommended to insure proper seed coverage.
5) Uniform coating of the seed is necessary to insure proper efficacy.
6) Depending on the type of seed treating equipment a small amount of water can be added to the product to facilitate product flow through the spray nozzles. Do not exceed five (5) fluid ounces of water per one gallon of COTE.
7) Environmental conditions such as temperature and humidity could have an effect on handling and during the drying of seed just after treatment
Application Instructions

1. This product may settle in the container during shipment. Gently agitate the container prior to use, with the lid securely in place, by turning the container end over end a few times to loosen material if settling has indeed occurred.

2. Open container

(1 scoop = 1 ounce of DUST)

3. Begin with 1 scoop of DUST sprinkled over the top of 2 units of seed. Do not dump product in one place but distribute evenly over the top of the seed. Usage rates will vary by planter type and size.

4. Put lid back on container.

5. Keep container closed and in a dry location.

Refer to the product label below for more detailed instructions.
ST = $/unit

Foliar = $/acre
Quantity will be calculated based on the expected acres to be treated below. Soybeans based on 140,000 seeds per acre and corn is based on 34,000 seeds per acre.
Share
View full details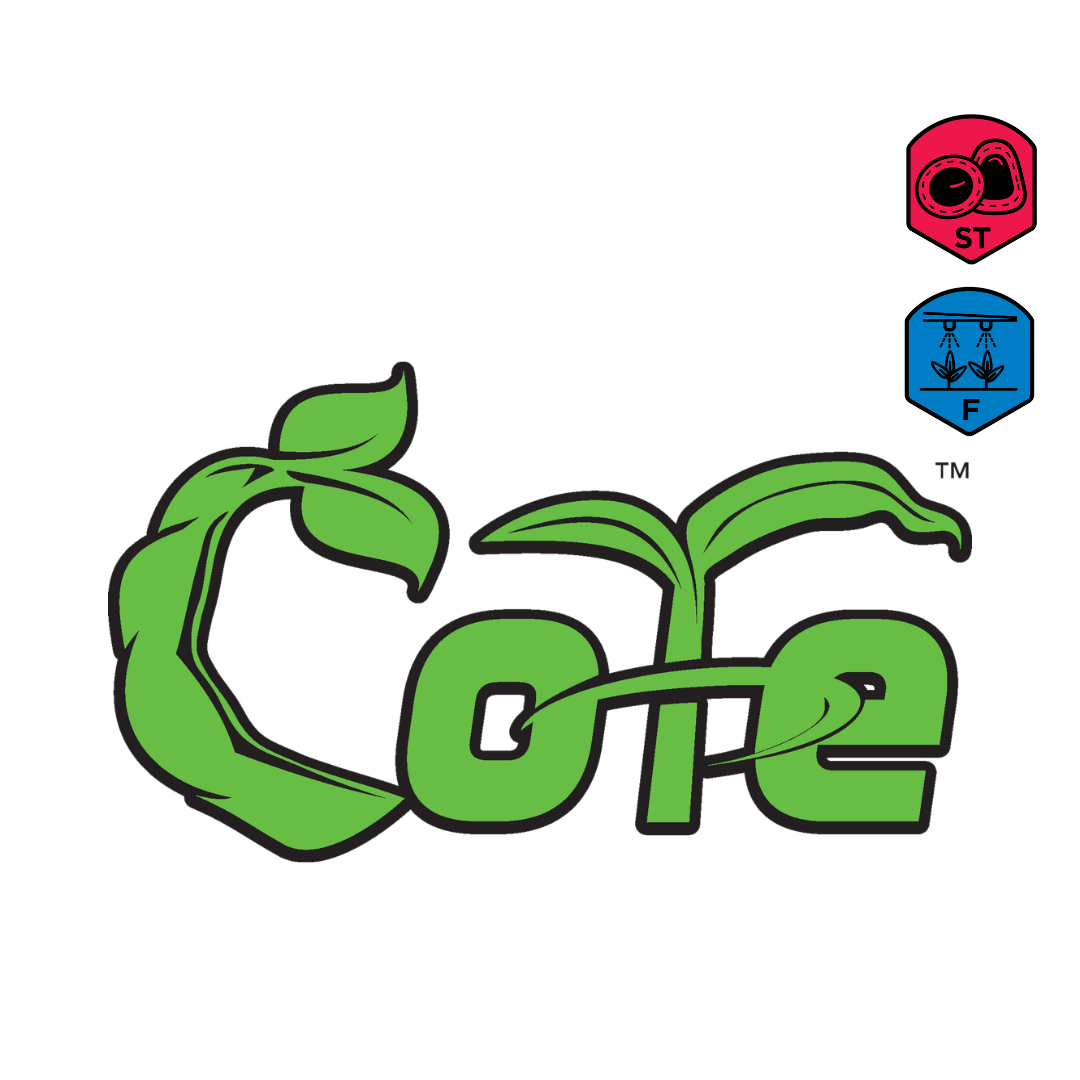 -------Other Proven Solutions To Consider-------
What Farmers are Saying About NewFields Ag: