CrownFX™ is a Small Grains Specific Biostimulant that promotes an increase in shoot growth and tillering, resulting in more grain heads and increased yields. 
Meet your protein contract - Protein levels are supported through the increase in metabolic processing in the plant. Fertility management is also recommended to realize maximum protein levels at harvest. 
Uniformity above and below ground - promotes root development including early season lateral roots which provide neccessary support for tillering and shoot development.
Save money on chemicals - By supporting increased tillering and leaf surface area, the canopy can be established earlier. This can have a beneficial effect on reducing weed pressure and increasing moisture retention in the field. 
Bigger yields - Increased flag leaf surface area is directly linked to energy production during reproduction. This is critical in supporting the production of energy and carbohydrates for stronger yields. 
Ease of harvest - Plant height is typically increased and shows better uniformity along with reduced lodging due to increased support in the field. 
Another asset - The increase in head bearing tillers creates the opportunity for increased straw yield which can be stored or sold or left as residue in the field. 
Available as a Liquid Seed Treatment (ST) or Foliar (F) application
Application Instructions

Seed Treatment Application: 2 oz. per CWT seeds via seed treater. Should not use PGR's with this product.

Foliar Application: 16 fl. oz. per acre. Apply with 10-20 gallons of water per acre. Do NOT tank mix with fungicides, PGR's, or glyphosate. Compatible with most insecticides and some herbicides.
ST = $8.98/unit

Foliar = $10.25/acre
Quantity will be calculated based on the expected acres to be treated below. Soybeans based on 140,000 seeds per acre and corn is based on 34,000 seeds per acre.
Share
View full details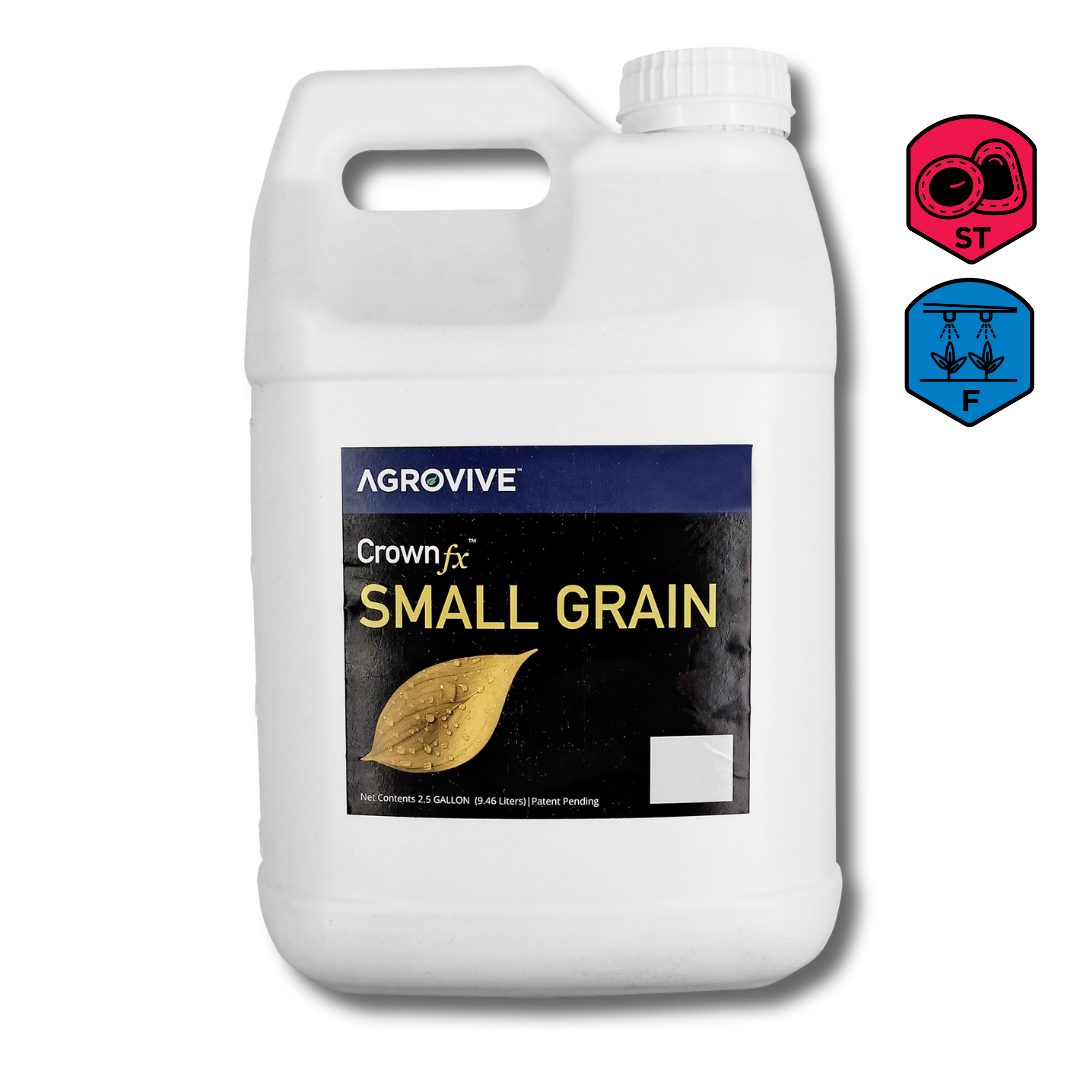 -------Other Proven Solutions To Consider-------
What Farmers are Saying About NewFields Ag: