IonFX™ Multicrop is a mix of genetically identified and patented bacteria alone with achaea and fungi. While many microbes live naturally in a plant, this mix of microorganisms has been selected to support, enhance, and supplement plant functions. IonFX™ unlocks a plant's ability to produce growth regulators and metabolites. 
Improved emergence - Phosphate solubilization through microbial activity helps support enhanced seed germination. 
Improved early vigor - through enhanced root system allowing for more effecient nutrient and water uptake. Slow acting, continuous action microbes facilitate micronutrient availability within the plant. 
Greater root development - Release of hormones such as IAA help promote increased root growth throughout the year.
More money in your pocket - In silage trials of 22 comparisons at 7 locations, the average difference showed +2.4 tons/A at 65% moisture, +2,879 lbs. of milk/A, and +203 lbs. of beef/A. In grain production over 13 locations across 4 states there showed a +8.4 bu/A increase with a 74% win rate. 
Available in liquid Seed Treatment (ST), Liquid In-Furrow (LiF), and Foliar (F) applications. 
Application Instructions

Seed Treatment Application: 2 ounces per CWT seeds via seed treater. Can be co-applied with other products.

In-Furrow Application: 16 fl. oz. per acre and minimum of 5 gallons per acre rate.

Foliar Application: 16 fl. oz. per acre with 10 to 20 gallons water. May be tank mixed with other products.

For corn or sorghum, V3-V7 would be ideal application stage.
ST = $12.98/unit

LiF = $10.25/acre

Foliar = $10.25/acre
Quantity will be calculated based on the expected acres to be treated below. Soybeans based on 140,000 seeds per acre and corn is based on 34,000 seeds per acre.
Share
View full details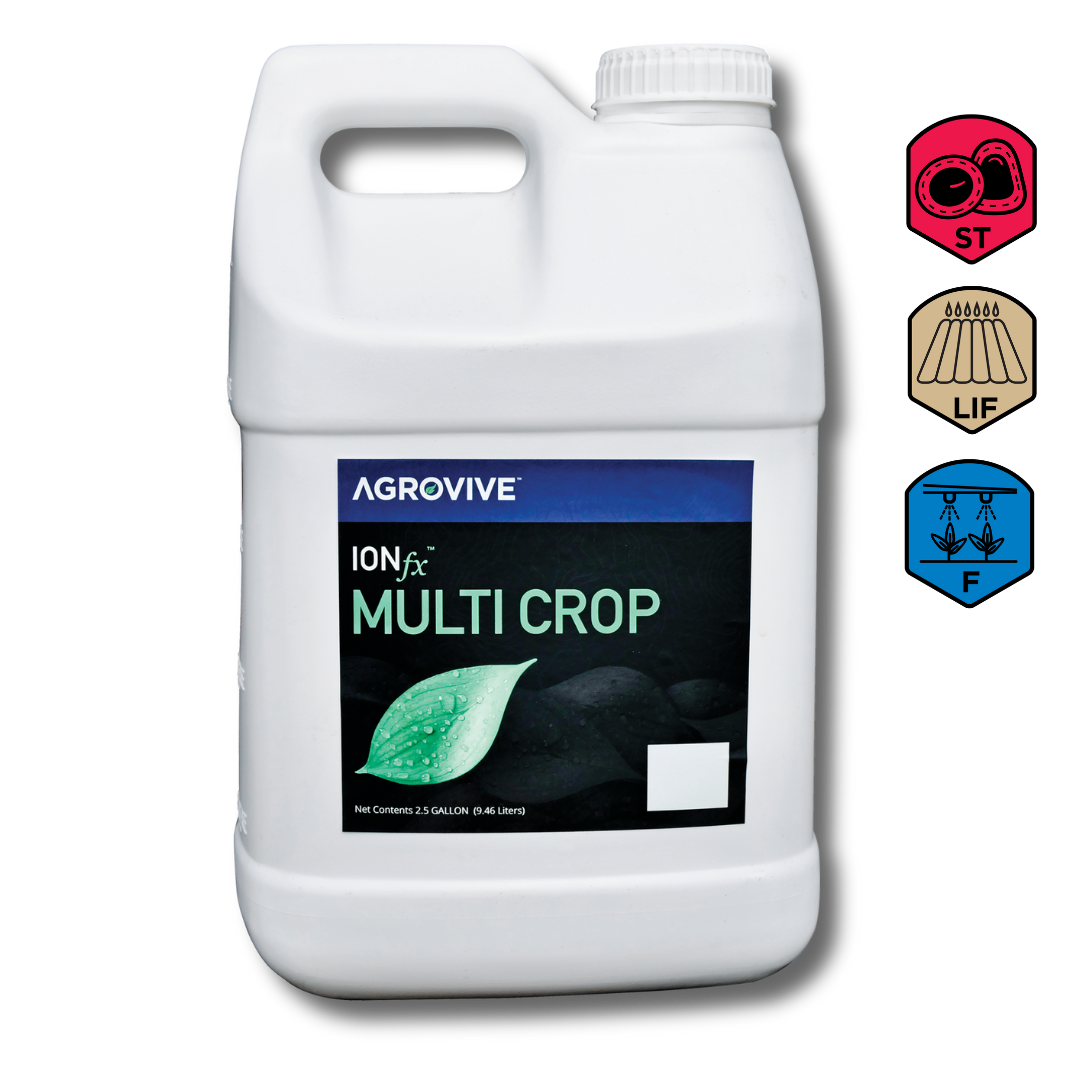 -------Other Proven Solutions To Consider-------
What Farmers are Saying About NewFields Ag: